A couple milestones that I'd love to share with you before I get into the sneak peeks. First, this is my 100th blog post! So happy to still be doing what I love! Second, as of this moment, Hope's Creations Photography on Facebook is ONE fan away from 400! I am so happy that you guys love what I do too!
EDIT: So happy to announce that a good friend from high school became my 400th fan! Yay!
Now, on to the good stuff... I had three shoots with two different gorgeous pregnant women last week. Here are a couple sneak peeks from those sessions.
The first session was with proud parents Amanda and Mark anxiously awaiting their adorable baby girl, Kristen.
My next session was actually done in two parts. March is so unpredictable in terms of the weather, but we wanted to make sure that we got Kira's session done before baby made her grand appearance. Kira loves water, but since it was March we decided to get some studio shots done, then, if baby was still snug, we'd do some outdoor ones on a nicer day. It all worked out perfectly.
Here is a peek from the studio session
And one from the outdoor session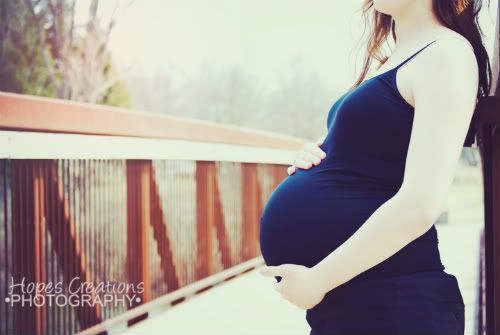 I cordially invite you into the studio for your own fabulous session! Visit http://hopescreations.com for pricing information. Call 269-381-4810 or email info@hopescreations.com to schedule a complimentary consultation and session.